Late Registration
On the first day of late registration (Thursday, 12.03.2020), the SSS Office will have longer opening hours between 13:00-15:00.
During that time we will deal with late registration only. If you have other matters, please come to us another time.
*Extended Thursday
Every 2nd Thursday of the month (except during semester break), the SSS is open from 16.00 to 18.00 in addition to our regular opening hours.
Outside of our opening hours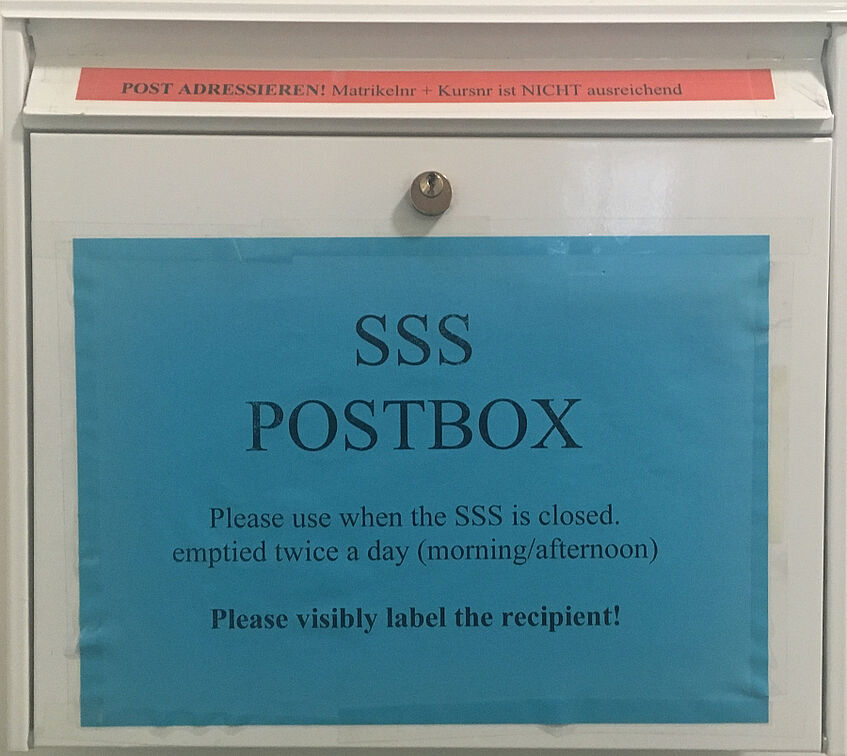 Outside of our opening hours
Outside of our opening hours, our team is busy processing your applications and responding to your e-mails. Please understand that we cannot be available for you personally during that time.
Applications of any type can also be handed in via our postbox, which can be found to the right of the glass doors leading to the SSS. If you use the postbox, please make sure that your documents stay together (i.e. staple, clip or otherwise bind them together, or put them in a folder or envelope).
Where to find us