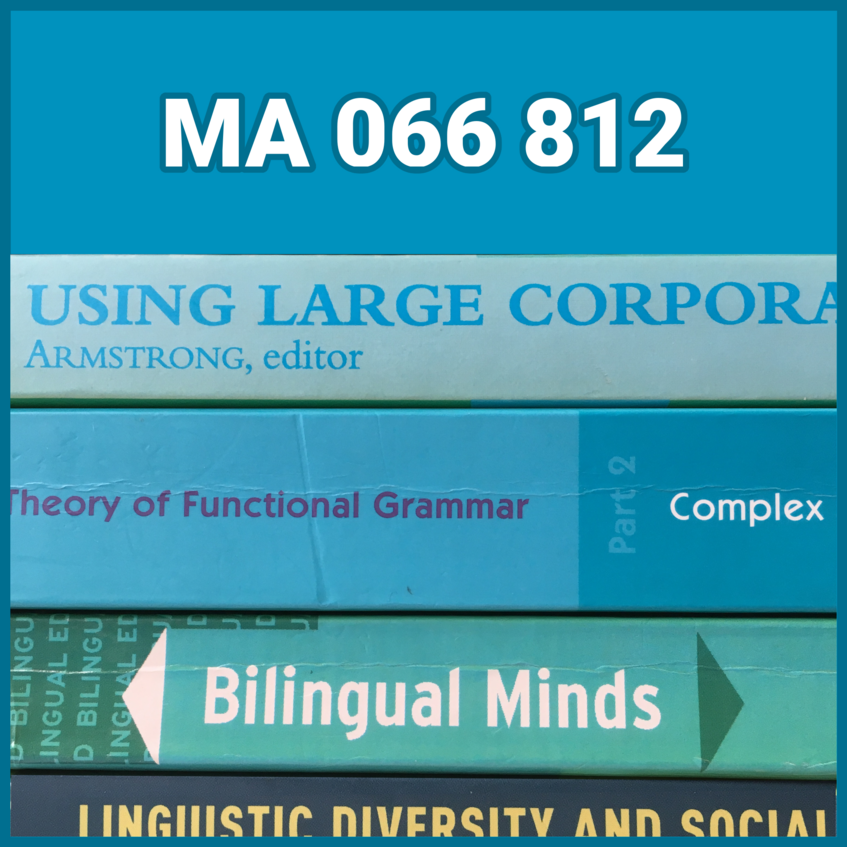 Master English Language & Linguistics
ECTS

: 120 (84 ECTS courses + 36 ECTS master's thesis and defence)

Minimum duration

: 4 semesters

Average duration

: 6 semesters

Language of instruction

: English

Language requirements

: English C1+ (cf. Admission requirements)

Specialisations

: Historical linguistics, Functional & cognitive linguistics, Applied linguistics

Compulsory courses

: 12-16 (depending on

M03 Electives / M05 Extension

); almost exclusively courses with continuous assessment
General information
Our MA in English Language and Linguistics is an engaging two-year programme, combining a variety of approaches to the study of English. You will analyze and investigate forms and functions of English from different theoretical perspectives, and be able to develop your own special interests in research projects leading up to your master thesis.
Why should you do an MA in English linguistics?
Why should you do an MA at the University of Vienna?
MA 066 812
For students changing from the old (2008) curriculum to the current one: